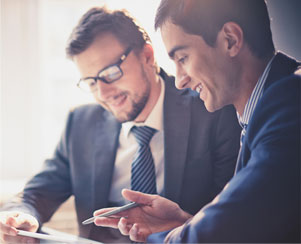 ABOUT MIDSTATE CREDIT COLLECT
Midstate CreditCollect Pty Ltd is one of Australia's leading suppliers of case sensitive debt collection services and solutions. MCC specialises in three distinct industry segments: Local Government & Water Authorities, Commercial and Consumer.
In 2013, Midstate Credit Management Services (Bendigo & Shepparton) and CreditCollect (Traralgon) merged to create the largest collection agency in Regional Victoria. MCC provides an extensive network of offices across Victoria with access to a national and international branch network through parent company Collection House Limited (ABN 74 010 230 716; ASX code: CLH).
OUR PARTNERS AND ASSOCIATES