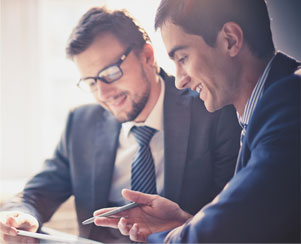 OUR PEOPLE
MCC boasts a remarkably stable staff with a near zero staff turnover.
MCC is an employer of choice.
This solid base provides an unparalleled level of service to our clients and their
customers. Our debt collection specialists are dedicated to their division, and have an intimate knowledge of their clients' requirements and expectations.
We invest heavily in our recruitment process to ensure we get the right calibre of personnel. We also dedicate time and resources to training and performance management using the 3R principles of Recognition, Reward and Retention.
Fostering this culture of professional development within a fun and enjoyable
workplace ensures that we are always an employer of choice. This means that our client's
staff develop strong working relationships with MCC staff and this means smoother and more
effective partnerships.
Local Knowledge – Outstanding Results